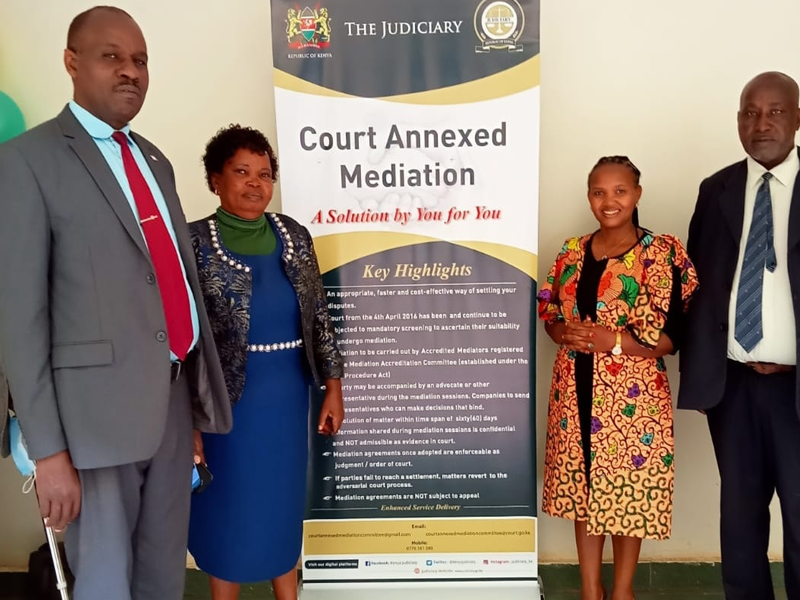 The Executive Director of BPI, Njeri Ndiangui, participated in the roll out of the Court Annexed Mediation in Meru and Chuka law courts on the 28 and 29, June, 2022.
One of the best things that has happened in the recent past is the fact that the Kenyan Judiciary has fully embraced Mediation as a conflict resolution mechanism. They have been making a lot of effort to see that they have mediation running in every court in Kenya as a strategy for Social Transformation through Access to Justice.
"The Judiciary has an obligation to promote Mediation! It is a command by the people of Kenya through the constitution". Hon. Justice George Odunga, the Chair of the Mediation Accreditation Committee (MAC) emphasised during the Launch of the Court Annexed Mediation in Meru. 
The County Commissioner of Meru expressed the joy of having the Court Annexed Mediation operational in Meru. He said that his team will benefit a lot from the program since they have been dealing with a lot of conflicts that start from small disputes but end up being criminal cases.