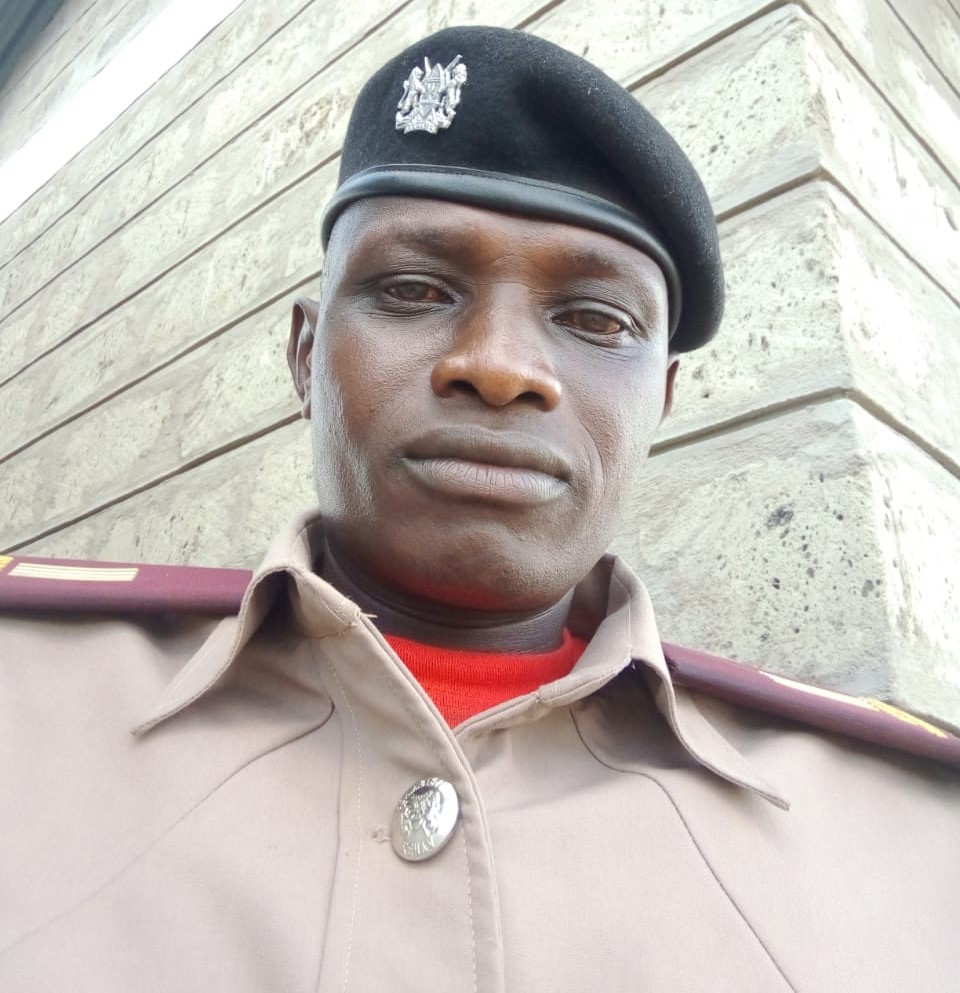 Meet Chief Nicholas Wambua, a fearless warrior in the battle against corruption in Kenya. In a country where confronting corruption is often likened to signing a death warrant, Chief Nicholas stands as a beacon of courage and unwavering determination.
Nicholas serves as an Assistant Chief in Katani, Machakos County, a role that has thrust him into a relentless fight for truth and justice. In his community, a dark cloud looms over a public school's stolen land, a symbol of the pervasive corruption plaguing Kenya. But Nicholas refuses to be cowed by the shadows of corruption.
In a society where only a handful dare to confront this wicked force head-on, Chief Nicholas shines as one of the exceptional few. With unwavering resolve, he has chosen to challenge the status quo and expose the rot and fight for the future of his community.
In the face of adversity, Chief Nicholas remains steadfast. Even when his job hangs in the balance, he doesn't flinch. He boldly advocates for the restoration of the school's land, a stance that has made him a target of ridicule and discrimination, even at his workplace. Powerful figures involved in the land grab scheme have tried to tarnish his reputation, yet Chief Nicholas stands tall in defense of the truth.
Threats have come his way, but he has not wavered. "I will speak the truth. I will not be scared to say over and over again that the land belongs to the school. If they want to come for me, come for my property; it is fine. I am not afraid of death, in any case, one day I will still die. Even they kill me, as a believer of Jesus Christ, I am ready to go to my maker. " Chief Nicholas proclaims, with such a deep desire for justice.
Although the land still remains unjustly seized, Chief Nicholas's voice has resounded loud and clear. He has raised awareness among the authorities, refusing to let the corrupt hide behind the shadows any longer. His commitment knows no bounds, as he vows to utilize every means at his disposal to ensure that the stolen land is rightfully returned to the public school.
It's a constant fight for Chief Nicholas to see things change in his locality, to see people unite in building a society of Justice, peace and love. His deepest desire is that one day the lives of his people and especially children will not be compromised because of greed. He dreams of seeing a society that embraces change, a change that comes from intentionally saying NO to vices that destroy the very fabric of society. He dreams of one day seeing what has been taken from the innocent being given back. He vows to keep the fight for corruption on, regardless of all that is at stake including putting his own life in the line.
In the words of Nelson Mandela, "Real leaders must be ready to sacrifice all for the freedom of their people", Chief Nicholas has continuously proven himself to be a real leader.
Chief Nicholas Wambua, we want to recognize, acknowledge and commend your courage and bravery in fighting corruption. Thank you for fighting for the future of this country. Thank you for being a beacon of hope in a country full of hopelessness because of corruption.  Your courage shines as a beacon of hope, inspiring others to join the fight for a brighter, more just Kenya.
You are a Giraffe Hero Chief Nicholas Wambua! We honour and celebrate you.